01443 400960

February 19th
Play & Race
Winter Series R3
Butts Quarry S45 0HW

0161 483 5559

01423 772885

Enduro training with Paul Bolton in Spain 27th, 28th, 29th and 30th March. BOOK HERE

Enduro Practice
About
Enduro News was started in 1998 by Bob Mullins to promote the 1999 2nd round of the FIM World Enduro Championship held in Llandovery Enduro is the offroad motorcycle equivalent of car rallying. Riders follow a marked course & compete over timed stages. It requires the technical ability of Trials & the speed of Motocross. As well as the ATV machines made by Honda, Yamaha, Suzuki & Kawasaki there are specialists manufacturers such KTM, BMW, Husaberg, Husqvarna, GasGas, TM, Sherco & Aprilia. The machines require tough suspension & road legal Mx tyres. Tyre manufacturers such as Metzeler Maxxis Michelin & Pirelli sponsor the events. There is an aftermarket parts industry with Acerbis plastics, Renthal handlebars. FMF exhausts, The riding gear is also specially made by suppliers such as Sinisalo, No Fear, Thor, Scott, Oakley goggles, Fox, Alpinestar boots, Aria, Airoh helmets.
Enduro News is sponsored by CTR Events, D3 Racing, Dirtbike-Action, Dr.Shox Suspension, Eurotek, Evans Waterless Engine Coolant. Fast Eddy Racing, Edmondson Racing, Endurotyres, GBXC, Haines & Co., Husqvarna, Manchester Extreme, Midwest, Mounter Motorcycles, Paul Green Tyres. Pro-Racing, Race Spec, RideoffroadUk, Steve Plain MC, Taurustrax, TM Racing, TracknTrail, WOR Events
Enduro News received 1,000,000+ hits in 2014

Fast Eddy Extreme Classic 2016
2016 Dirt Bike Show
Extreme
The ACU British Extreme Enduro Championship 2017
Jarvis adds Tong to Trophy Cabinet
Graham Jarvis won the opening round of the 2017 ACU Fast Eddy British Extreme Enduro Championship at Tong this weekend- Report - Results - Photos
Newsroom
2017 Dakar Rally - Sam Sunderland wins - Details
2017 Dakar Rally - Stage 10 - A 3rd stage victory for Joan Barreda - Details - Video
SuperEnduro German Grand Prix - Arena Buzz - Details
The Guerreros with PontGrup Yamaha! - Details
Dr Shox
Dan Mundell KTM 125 at the DrShox Compound
Newsroom
Sam Sunderland increases Dakar lead - Details
Profile of Africa Eco Rally Leader Gev Sella - Video
Dakar Rally - Joan Barreda seals a noteworthy victory in eighth stage - Details
Jonny Walker battles to third place finish at GP of Germany - Details
SuperEnduro Super Pole - Haaker responds to Walker - Details
Monster Energy Honda Team - Brabec wins Dakar Stage 7 - Details
US Rockstar Energy Husqvarna Factory Racing 2017 Offroad Team Announced - Details
WOR Events
WOR EVENTS SCE TIMECARD ENDURO
JANUARY 2017
You've Jenks it!!
A full to bursting line up of riders took to the start clock at the latest WOR Events production. A Traditional Timecard Enduro to kick off the year with the SCE (Short Course Enduro) format that the club will be pushing this year alongside its renowned and established National Hare Scrambles formats. Details
Extreme
Graham Jarvis wins the Valleys Xtreme
Rockstar Husqvarna factory rider Graham Jarvis first footed into South Wales to start the New Year off with a win at the Valleys Xtreme 2 Day Enduro in Walters Arena near Glyneath, David Knight - who had a hip replacement 7 weeks ago - was 2nd on his new Mark Jackson Eurotek Racing team KTM and Cornishman Keelan Hancock (Husqvarna) was 3rd. Details - Photos Prologue - Main Race - Results
SuperEnduro
GP of Germany
Haaker Dominates SuperEnduro GP of Germany
Husqvarna's Colton HAAKER (USA) put on a show inside Riesa's SachsenArena for round two of the Maxxis SuperEnduro World Championship claiming three wins from three starts. - Details
Newsroom
Dakar - Stage 6 cancelled due to rain.
David Knight wins the 2005 World Enduro Championship - Video
DrShox Enduro Bootcamp - 14/15th January Butley - Details
Dakar - Matthias Walkner wins 4th stage. Joan Barreda was runner up and Michael Metge was 3rd. Botturi exits the race after a heavy fall.
Husqvarna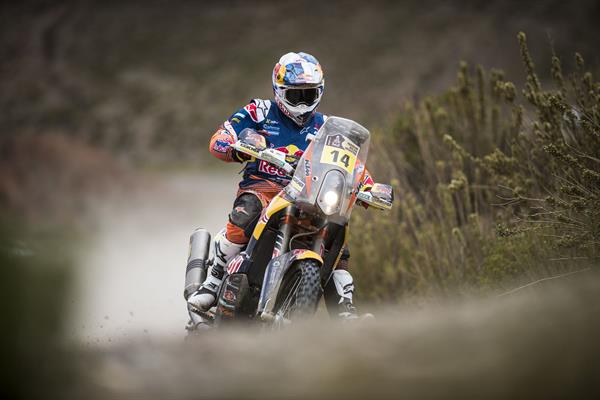 KTM'S Sam Sunderland takes lead with Stage 5 win
Sam Sunderland finished ahead of Paulo Goncalves of Portugal and French rider Adrien Van Beveren, who were just 22 seconds apart. - Details
Newsroom
Dakar - Stage 4 Highlights - Video
Dakar - Joan Barreda holds the leadership as the Dakar enters Bolivia - Details
Dakar - Lyndon Poskitt goes from the heat of the desert into snow - Video
Dakar - Reigning champion Toby Price has crashed and broken his left femur;

DrShox 1 or 2 DAY
ENDURO SCHOOLS
Triple-D Motorsport

01539 732666

FINANCE AVAILABLE
Subject to status

The " Pheonix " Project
Featured Events

21st January - CTR EVENTS Training Practice - Saturday:- Aberbeeg - 11am-3.00pm Take this chance to Practice on a race track or Practice Sundays Race, All classes just pre-book by Facebook, Email tiley66@yahoo.co.uk text 07977587250-07798662804 quote CTR Training-Practise Day. A fully set out Cross Country Hare & Hounds Enduro track that is already set out for Sundays Race, For practice with training £65 (Practice11:00-12:00, Training You will get A mix of Practice and training with Carl Tiley on Enduro techniques and Race prep. 12.30-15.00) or for Practice only £40 (11.00-15.00) Pay for Practice and race £80. WE NEED ENTRIES ASAP. Camping available . You are responsible for your litter please take it home!. SPECTATORS PLEASE PICK UP AND TAKE HOME YOUR LITTER. Details

22nd January - Winter Series Championship 2016/17 RD5: - 2 & Half Hours H&H's RD5 Venue Aberbeeg NP13 2ER,:- Entries Entries £50 Late Day Entry Charge of £10, Class:-Adult Elite /Expert /Expert Vets /Clubman Vets / Open Over 50's /Clubman /Sportsman-Novice-Beginner, Must sign on by 10.30 Start 11am Must be on the line 10.40 ready to start Any Tyres IOPD,Competition Licence required A IOPD licence can be obtained on the day Details on CTR EVENTS Website for payments & All Forms. 07977587250/07798662804 www.ctrevents.co.uk Join us on Facebook @ Carl Tiley or email tiley66@yahoo.co.uk :-Email/Text/Facebook:- Full Name,Bike,Class for entry we will then reply back with CTR Race number to confirm your place. tiley66@yahoo.co.uk www.ctrevents.co.uk VERY IMPORTANT MAKE SURE YOUR RACE NUMBERS ARE CLEARLY DISPLAYED ON ALL 3 SIDE OF YOUR BIKE AND NUMBERS ARE STUCK ON SO THEY DON'T FALL OFF ITS YOUR RESPONSIBILITY TO GET LAP SCORED YOU MUST STOP AND MAKE SURE YOU GET SCORED.!! NO CLEAR NUMBERS NO SCORE.!!
CTR. . Camping available. You are responsible for your litter please take it home!. SPECTATORS PLEASE PICK UP AND TAKE HOME YOUR LITTER. Details

Track N Trail Freeride 22nd January 2017
Brick Kiln Farm, Nr Winchester, post code GU34 5ET
Our next practice day is at Brick Kiln Farm. Previously one of our regular venues, we have only used this track once in the last three years, as at one point this venue became slightly over used but with less going on over the last couple of years I checked out the land and the ground had, had time to settle and is in good condition. We enjoyed a great day at this venue in December and it is now ready for this Freeride. The course will include a lot of the MX jump combinations and Enduro cross sections some will be marked hard routes which can be bypassed with the easy route choices. The course includes plenty of woodland and bomb holes to ride through. The track should be around the 3-mile mark. This is an all-weather track with great Parking. Adult practice 14 years and over plus a youth auto beginners track. Run under ACU guidelines.
Here's a video from three years ago filmed by Ben Harvey on his 85 SW, to give you a taste of the track https://youtu.be/CtJ3W0XF6iE
To enter go to events page at www.trackntrail.co.uk and click the red button and enter online. Any problems please text your name and event date to 07581143212 or you can email office@trackntrail.co.uk , payment is on the day, Members pay £33, Non Members pay £36 Starts 10am finishes approx 3pm.
You will receive an email or text to confirm your booking within 24 hours, you will receive an email or text with a final instructions on the Friday before the event. Any problem please ring 07581143212 Thanks Mike


HEMINGWAY ENDURO TRAINING DAY 29 JAN
we have a special enduro Training day with Dan & Ben Hemmingway at Helmsley on the 29 jan. Dan and Ben both accomplished trials and ...
extreme enduro riders have excelent coaching skills. £80 per place limited places available to book CLICK HERE if you require more info e mail
krwnmt@aol.com


12th February - MWTRA WINTER CROSS COUNTRY FOREST CHALLENGE - The 2nd round will be at our Ceri venue using a 10km route and the 3rd and Final Round will be on the 12th March a 14km route Last used in the Ceri Enduro. Both events will use the minimum of forest roads linking the flowing terrain and open trails with some Farmland going for a good rideable and enjoyable days sport.
The Solo Classes of Ironman (Expert, Clubman, Sportsman and Vets) will start at 11.00hrs for 4hrs.
All the other Solo Classes (Expert, Clubmen, Sportsmen, Beginners, Vets, M X and Classic) will ride together in their Classes starting at 12.00hrs for 3hrs
Timing will be by Bechronized Transponders with Live – Times during the events
The regs will be available on MWTRA website - Details


Jack Frost Enduro – Sunday 26th March – Start 10.00am
A round of the Welsh Enduro Championship
Saintswell Practise Centre, nr Rhayader, Mid-Wales
Classes for: Championship, Expert, Expert Vets,
Clubman, Clubman Vets & Sportsman.
The route will include tracks in the Red Lion Forest
Making up a lap of approx. 12 miles.
Entries limited to 140, so enter soon to avoid disappointment! On-Line Entries
For further details - www.rdmcc.co.uk