About
Enduro News was started in 1998 by Bob Mullins to promote the 1999 2nd round of the FIM World Enduro Championship held in Llandovery Enduro is the offroad motorcycle equivalent of car rallying. Riders follow a marked course & compete over timed stages. It requires the technical ability of Trials & the speed of Motocross. As well as the ATV machines made by Honda, Yamaha, Suzuki & Kawasaki there are specialists manufacturers such KTM, BMW, Husaberg, Husqvarna, GasGas, TM, Sherco & Aprilia. The machines require tough suspension & road legal Mx tyres. Tyre manufacturers such as Metzeler Maxxis Michelin & Pirelli sponsor the events. There is an aftermarket parts industry with Acerbis plastics, Renthal handlebars. FMF exhausts, The riding gear is also specially made by suppliers such as Sinisalo, No Fear, Thor, Scott, Oakley goggles, Fox, Alpinestar boots, Aria, Airoh helmets.
Enduro News is sponsored by CTR Events, D3 Racing, Dirtbike-Action, Dr.Shox Suspension, Eurotek, Evans Waterless Engine Coolant. Fast Eddy Racing, Edmondson Racing, Endurotyres, GBXC, Haines & Co., Husqvarna, Manchester Extreme, Midwest, Mounter Motorcycles, Paul Green Tyres. Pro-Racing, Race Spec, RideoffroadUk, Steve Plain MC, Taurustrax, TM Racing, TracknTrail, WOR Events
Enduro News received 1,000,000+ hits in 2014
ISDE
Slovakia ready to welcome 90th edition of the ISDE
The highly anticipated running of the ninetieth edition of the FIM International Six Days Enduro (ISDE) sees the prestigious event make its home in Košice from 7 to 12 September as the ISDE returns to Slovakia for the first time since 2005. Details - Programme
ISDE
Knight ready to return to Slovakia for ISDE
On 7 September the FIM's longest running off road motorcycle competition will begin in Košice, Slovakia. Marking the ninetieth edition of the FIM International Six Days Enduro (ISDE) more than five hundred and fifty competitors from over thirty-five different nations will take to the start line of the weeklong race. Details -
Rallying
Hafren Rally Postponed
We regretfully announce that this years Hafren Rally will not be going ahead on Sunday 11th October as planned. We have been having discussions with Natural Resources Wales, and this date is too close to the date of Wales Rally GB. We are in ongoing discussions with NRW as to a possible alternative date in mid to late November after the World Rally.
We will keep you updated and let you know as soon as we have come to conclusion, apologies if this has caused any inconvenience.
DirtBike-Action
Gisburn XC Bank holiday special
BIFF SMITH THE KING OF GISBURN!!
ROUND 3 EUROTEK PUTOLINE NORTHERN XC CHAMPIONSHIPS
Photos Chris Hudson
Gisburn once again lived up to and exceeded expectations as the best venue in the north, the combination of a wide grassland course, a tricky woodland section and the steep Barn's banks give the course a real feel good factor. Details
Fast Eddy Racing
Jonny Walker confirmed for Hawkstone
Hawkstone Park - September 26-27th
Paul Edmondson's Original Fast Eddy event at Hawkstone Park on the weekend of September 26-27th just received quite a boost when KTM Factory Rider Jonny Walker confirmed that he will be riding. Details
Rallying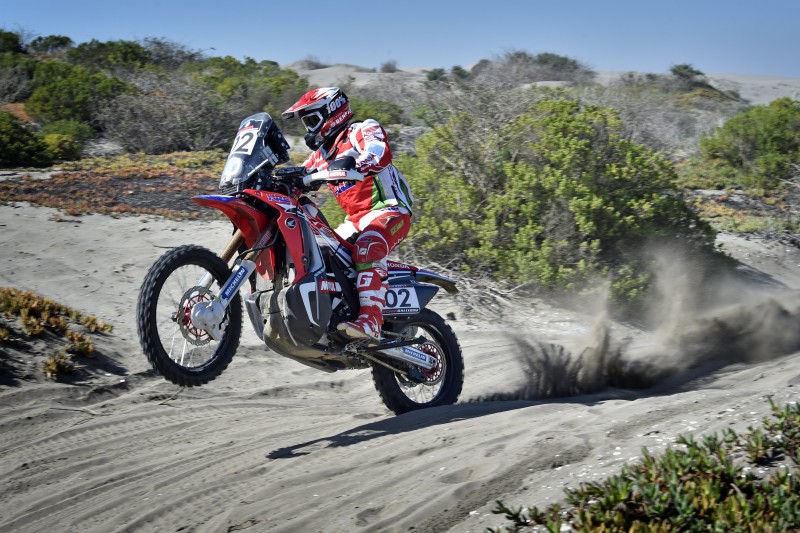 2015 Cross Countries Rally Round 6 , Stage 2
Paulo Gonçalves recovers and wins the Atacama second stage
Team HRC riders bounced back, after the misfortunes of yesterday, with a fierce attack on day two of the Atacama Rally, the fifth race of the FIM Cross-Country Rallies World Championship. Paulo Gonçalves took victory on the day. Details -
Raw Enduro Championship
Round 8 September 6th Lee Dell Rochdale OL11 5UN
Lee Dell is situated high up on the hills above greater Manchester. The huge farm, which has lots of off road attributes, will play host to the penultimate round of the Raw Enduro championship for 2015.
Wayne Braybrook will draw on all his experience to provide a top draw traditional Enduro Hare & Hounds track, the course willl wind through the hidden valley below the hilltop start area. There will be a number of Hard and easy routes available at this event, so the brave can pit their skills in an attempt to save time each lap, longer Chicken Routes will be available across all three events on the day.
First on track Sunday morning at 8.30am are the youth classes who will run for 90 minutes. Then the adult Sportsman, Sportsman vets, Over 50, Ladies and Beginners will start at 10.30am for 2 hours, after a short break for the morning event presentation and results, at 1.30pm the more experienced Expert, Expert vets, Clubman and Clubman vets will be on track for their event. Camping is available from 12 noon on Saturday 5th September when the course will then be open for inspection.
Entries are now open, to get entered could all riders please send a text to 07802 572023 if they intend to take part. Information needed is NAME, CLASS, RACE NUMBER, AND LICENCE NUMBER or Day licence is available at a cost of £5.
Adult entries remain at an unbeatable £45 with Youth rider fees costing just £35.
For more info see the Raw Enduro Face book page. Or visit rawenduro.co.uk

Winter Series
With all the buzz surrounding The Hawkstone Park Original and the upcoming indoor, Paul Edmondson hasn't neglected his Club riders and has continued with the regular Fast Eddy season by announcing that Saturday 12th September will host a FED practice day at Castle Caereinion, postcode SY21 9AJ, near Welshpool, followed on Sunday 13th September by the first of four Winter events, a Winter XC competition.
This series will include an XC, a Sprint, a Motoduro and a Stubble cross, to take the series up to the end of the year.
Castle Caereinion has been very popular with Fast Eddy riders in the past, its fast and flowing MX section leading off into surrounding fields provides a course suitable for all riders and at just £30 for the FED day it offers great value for money.
A youth race and at least one adult race are planned for Sunday, possibly two adult races depending on numbers and weather conditions.
To enter or book your place for the FED day call Kath on 07870 291143 or Mandy on 01543 370070.

Raw Enduro Putoline Sherco 4 Hour Series
Re Scheduled Round 2 Pateley Bridge September 13th HG3 5AD
The second round of the Putoline Sherco supported 4 hour Enduro series heads for North Yorkshire on September 13th. Pateley Bridge has been earmarked as the venue, this is the first time a 4 hour has been run at this venue, if the weather was unkind during the week leading up to the event we do have an all weather venue available should we need to switch. If round one was anything to go on there will be some eager riders particularly in the two man relay team classes ready to fight for bragging rights. Solos simply grind it out for 4 hours, relay teams consist of one rider on track, the second rider in a holding area. Team riders "tag" their team mate to release them from the holding area onto track.
Wayne Braybrook has the job of designing a great course for this 4 hour event, he has the ability to find the balance between the sprint challenge for teams, yet still making it enjoyable for the solo 4 hour riders. There is a 2 hour Youth solo event running first thing Sunday morning ( if enough youth riders book in up to Thursday), then at 11am the main 4 hour adult race will be flagged away with a Le Mans style start.
So if you are riding either solo for 4 hours, or teaming up with a friend, get your details to RAW Enduro on a text stating riders names, class, Riding number (Teams both bikes on same number) and licence number. Day Licences are £5.
All entries are via text to 07802 572023.
Check for updates on the RAW Enduro facebook page.

In memory of the late Simon Rees, a former Rhayader Motor Club member & competitor.
This event will take place on Sunday 27th September. It will be held at Cwmythig Hill, near Rhayader, Mid-Wales. The event will start at 11.00am.
The route will include BOTH motocross circuits at Cwmythig, plus nearby fields making up a lap of approx. 4 miles.
There are classes for – (Solo's) Expert, Clubman, Over 40's, Over 50's, Sportsman, Ladies
(Sidecars) Championship, Expert & Clubman


For "On-Line Entries" – click here
For "Entry Forms" – click here
*** There will also be a Children's Fun Hare 'n Hounds after this event (approx. 3pm start) ***
(Classes for High School Expert, Novice, Beginners & Primary School Expert, Novice, Beginners)
For further details – www.rdmcc.co.uk

CLICK HERE FOR CALENDAR FOR FULL LISTINGS